One of South Florida's most renowned singers, songwriters and multi-talented musicians, Jim Camacho marks another milestone in his distinguished career with the release of a new five-song EP, Everywhere (Forward Motion/Broken Records), his first collection of new songs since his critically acclaimed album Beachfront Defeat in 2009. The latest chapter in a varied and distinguished career, Everywhere finds him working with a talented group of musicians, including co-producer, engineer, Forward Motion label chief and multi-instrumentalist Fernando Perdomo and longtime drummer Jordan Welch. As is his penchant for expanding creative possibilities, he also commissioned noted artist Jon Stucky to create not only the EP's cover (a digital manipulation of an image taken by photographer Keith Rouse), but original paintings for each of the set's five songs. In addition, a music video will be filmed to accompany each track.
Highlighted by its irrepressible opening track, "Big Little World," Everywhere provides yet another example of Camacho's extraordinary talents, skills he's demonstrated in his recordings and concerts, as well as his active involvement in theater, film, television, and radio. The recipient of numerous awards – including New Times kudos for "Best Songwriter" and "Best Acoustic Performer" as well as the publication's recognition for best album of 2009 – Camacho has not only been an integral part of the South Florida music scene since the late '80s, but also an emerging talent on the national stage.
A tireless and talented troubadour, Camacho first made his mark in the Goods, a band that was widely acknowledged as one of the most impressive outfits to emerge from Florida's southernmost realms. Proteges of the late, legendary producer Tom Dowd, the band released five albums throughout the '90s, including the iconic rock opera 5 Steps to Getting Signed, which won the prestigious "Album of the Year" honors at the Florida Jammy Awards. The single "I'm Not Average" from their critically acclaimed album Mint reached number one on the Radio & Record charts in Florida, and eventually led to a major label signing with a division of Polygram Records and an extraordinary biographical documentary which aired on VH1.
Continuing to expound upon the engagingly melodic stance he procured with the Goods, Camacho went on to release three highly anticipated solo albums in the new millennium, garnering the Gold Remi award in the Music Video category at the 40th Annual WorldFest-Houston International Film Festival for his song titled "Houdini." In addition, he occasionally performs as part of Hail Mary, a side project with longtime friend, gold and platinum record recipient and Grammy certified singer/songwriter/guitarist Jody Marr, guitarist Dylan Schiavone and drummer Jordan Welch. The group's self-titled debut was released in 2009.
Aside from his individual efforts, Camacho's also contributed to the several film and television soundtracks, including the Grammy nominated, "Tom Dowd & the Language of Music," Paris Hilton's "Pledge This," and "Fatboy," nominated for "Best Use of Music in a Documentary" accolades at the Sundance Film Festival. What's more, his song "I Don't Need You Anymore" (from the album Beachfront Defeat) was featured prominently in the soundtrack for the hit ABC family show "Pretty Little Liars,"
Not content to stop there, Camacho also plans to workshop a new family-friendly musical that is currently in development with Emmy Award-nominated producer and performer Noel MacNeal, a performer on the long-running children's series "Sesame Street" for almost thirty years who honed his craft working alongside puppetry legends Jim Henson and Frank Oz. MacNeal's other career credits include "The Muppet Show," as well as the role of Bear on "Bear in the Big House" on the Disney Channel. Camacho and MacNeal first worked together in 2012 when the two men co-wrote a play that was performed at New York's Bronx Zoo.
Camacho marked his entry into theatrical realms, and specifically the musical stage, with his well-received original musical, Fools' Paradise. The production was previewed in Miami and New York, and a full scale workshop — directed and choreographed by the celebrated artistic wunderkind Jonathan Cerullo — received a full staging for an audience of producers and investors. That was followed by Camacho's second original musical, Guru, which had its preview in Miami. More recently, he created, composed and premiered the critically acclaimed children's musical The Cavie Islanders & The Troll. The original score was released on Y&T records.
Camacho has toured extensively in recent years, performing at such notable venues as Radio City Music Hall, the Kodak Theater, and the Mirage Hotel, in addition to participating in high profile tours by such national acts as John Legend and Alicia Keys.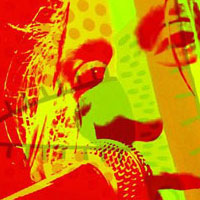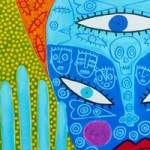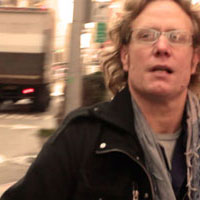 Tracks
Beachfront Defeat
,
Big Little World
,
Clear Design
,
Colors
,
Cowboy Jim
,
Everywhere
,
Hello, the End
,
Hold On
,
How Do You Like Me
,
I Don't Need You Anymore
,
Is It Me
,
Long Ago
,
Marie
,
Nothing Is Impossible
,
Vegas
,
Who Knows
Musical Genres
Pop
,
Rock
,
Under Score
Sounds Like
2000's
,
2010's
,
Modern Pop/Rock
Instruments
Drums
,
Electric Bass
,
Electric Guitar
,
Electric Piano
Moods
Confident
,
Cool
,
Uplifting